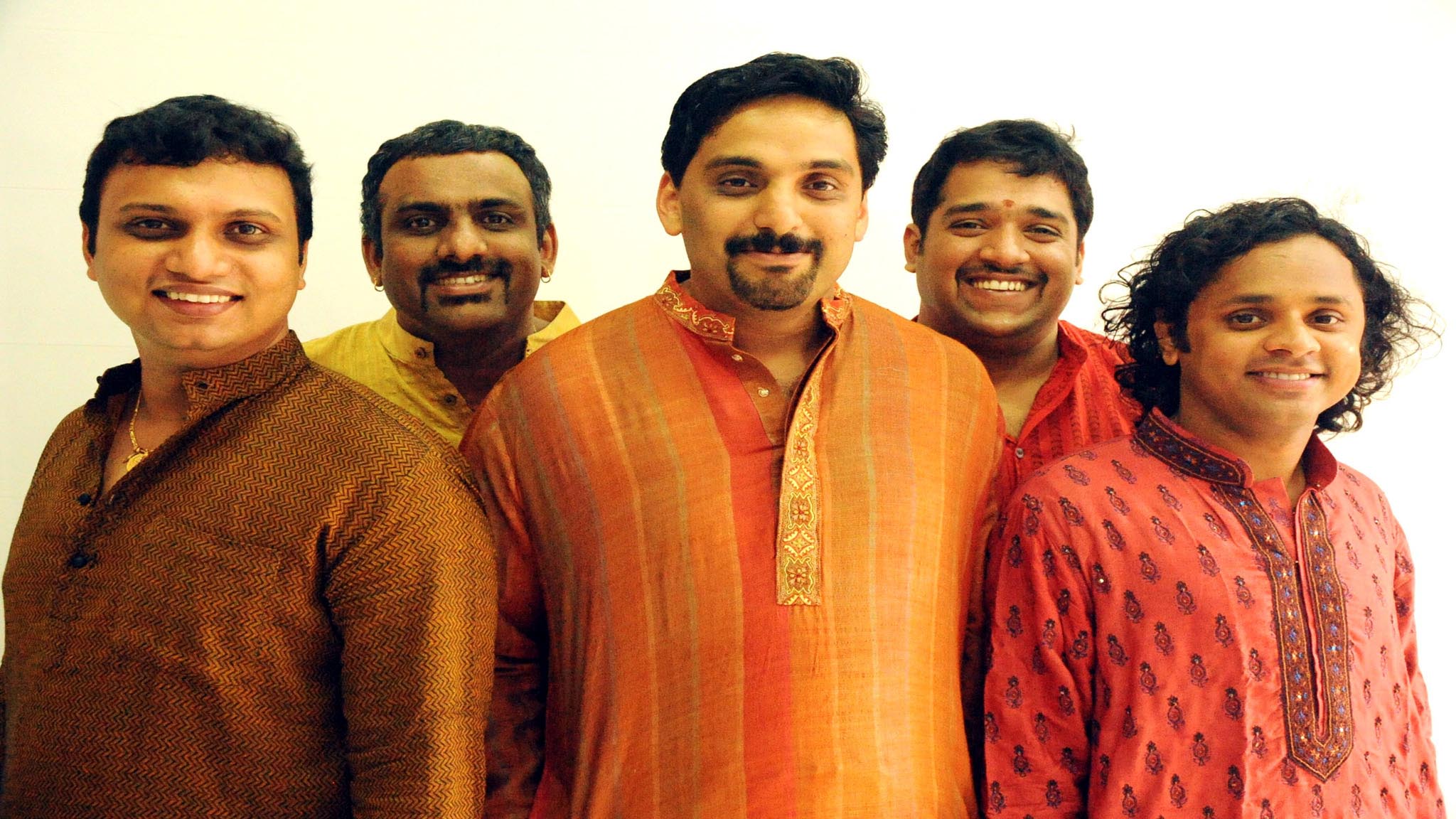 Known to be one of the most acclaimed and loved bands in India and across the world, Layatharanga's rich melodies are classically rooted, complex in rhythmic structures, world music arrangement, delightful improvisations, jugalbandhis (a creative dialogue between musicians), their infectious chemistry, the amazing syncopation the band members have amongst themselves, and the very vibe that the band creates together makes their music very inclusive and refreshing!
Layatharanga is one of the most prominent contemporary classical ensembles. The group glides through various forms of World music with ease, blending different styles effortlessly. Every member being a master in their own right, their elaborate repertoire of classical music and expertise brings a distinct flavour to the sound of Layatharanga which makes them so unique.
In 1997, schoolmates and friends Giridhar Udupa and Arun Kumar, later joined by Pramath Kiran and Vishnu Swarup started an all percussive band officially as 'Layatharanga' and played various concerts across Karnataka. In 1998, flautist RavichandraKulur joined the team, followed by Jayachadra Rao.
To their credit, Layatharanga has already had 5 international album releases - Punarnava, Pranava ,Thandava, Smriti, and Anandam which have fared as chart toppers under World music category.
Owing to the strength and versatility of their music, members of Layatharanga have collaborated with some of the biggest names in the industry like Pt. Ravi Shankar, Dr. M. Balamuralikrishna, Dr. L.Subramaniam, Pt. Jasraj, Ustad Amjad Ali Khan, Pandit Shivkumar Sharma, Ustad Zakir Hussain, Mandolin Srinivas, S P Balasubrahmaniam, Pt. Vishwa Mohan Bhatt, KJ Yesudas, Ilayaraja, Shankar Mahadevan, Hariharan, A R Rahman, Louis Banks, Jethro Tull, Larry Coryell, Hubert Laws to name a few. The band members have also toured more than 50 countries and andLayatharangahas performed in numerous international music festivals including Rainforest World Music Festival, Malaysia, and Krakow International Percussion Festival.